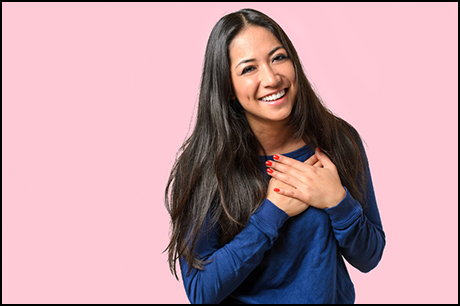 My second experience was a bad experience with Shan, as they failed to deliver on time, but to my surprise apart from submitting the translation little later they also offered me a self-imposed penalty. Today they are my preferred translation service,
I was surprised to know about a company that provides an opportunity to estimate the cost of the project online without sharing our personal details. That too with source language word count! Cheers…
I have never seen an organization able to meet deadlines by managing freelance translators. Shan offers an incredible service. I am very happy to congratulate the "all women team" in the management which makes things happen every time professionally and efficiently.
While most of the translators and translation service providers offer fast translation, only Shan offers the right translation, right according to me is not the literal translation but to understand our tone and identity to provide the best content.
I really like the way these ladies handle my small project on daily basis and provide prompt response. And though I offer small ids for translation, but they always handle my project with utmost care and diligence.
The price offered by Shan for all and any of its service is uncomparable.
We appreciate your style of writing. You used simple words and simple sentences in articles, which is also good. Appropriate Heading at the starting of the Article and Paragraph which makes it unique. We want to work with you again for your professionalism and decade old presence in the competitive industry.
Shan Translation team has always been supportive and practical. They offered priceless support to me in transcription services. With their large and efficient resource pool of professionals, they can offer the best transcription services.
We are very proud to announce that you are our subtitling service, We are pleased with your subtitling results. You don't provide subtitling for each word, you speak our mind. Thank you very much.
I must share the appreciation I received from my CEO. You deserve this accolade. He was extremely impressed with my proofreading work this time. He was in fact puzzled with my job and could not resist myself, with all fear I told him that I outsourced the Proofreading job with Shan Translation. To my surprise, he smiled at me and asked me to sign up with you and ordered me to get all our proofreading jobs done by Shan.
When I started my journey as a start-up company I planned to make SEO content in different languages. Initially, I was not able to find a service provider who can translate in many languages. When I was about to drop my plan, my friend suggested your company name and today I have seen my dream come true. Shan Translation is the only company across the globe offering Content Writing services in so many languages.
I am very happy that I found Shan after my entire search for the right translation service providers. Shan has a stubborn attitude towards protection of the information. They firmly abide by the global data security yardsticks.